Welcome to Knapp House Lodges
Well here we are 2021 and the exciting news that we are re-opening on April 12th.  So many of you are already planning to Escape the Everyday, get the Exmoor breeze in your hair, to walk the beaches and moors.  We've spent the lockdown giving our lodges a lovely new look and we are booking fast.  So why not grab a break while you can.  We will continue following the strict Tourist Board  "Good to Go" and AA Covid-19 certifications to keep you safe and if there should be more Covid restrictions we will move your booking without any additional cost.  Exmoor is waiting, beautiful as ever and just a wish away.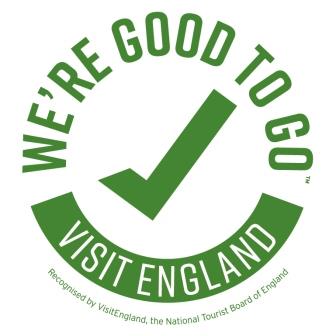 An Interesting History A Timeless Location
Knapp House is built in the Art and Crafts style and is one of the most beautiful houses on Exmoor. The lodges reflect something of its fascinating history whether as a family hunting retreat in the 1920s or its time as a boy's school post war. Think family cocktail parties and Sunday picnics or dozens of schoolboys ready to ride across country or swim in the Barle.
Stay with us and get your imagination going.