Welcome to Knapp House Lodges
After a very strange few months we are open (hurrah) and have been able to welcome our first guests back to Knapp House.  Many of them have stayed with us before, so it has been like saying hello to old friends again after the isolation of the pandemic.
The lock down certainly gave us time to spend the Spring in our restored walled kitchen garden, so this year our guests also get a chance to share our harvest of organic veg.  We also now have both our Visit England "Good to Go" and AA Covid Certifications  so you can book with confidence.
We are taking bookings for the rest of the year and to take the worry away we will move your booking without any additional cost if another Covid-19 lockdown stops you travelling.  In the meantime Exmoor is waiting, beautiful as ever, and we will have our usual cream tea and warm welcome for you.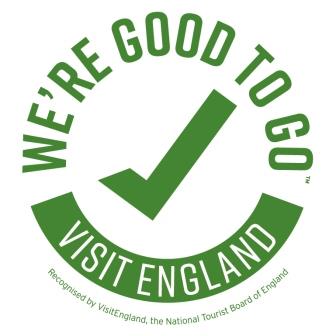 An Interesting History A Timeless Location
Knapp House is built in the Art and Crafts style and is one of the most beautiful houses on Exmoor. The lodges reflect something of its fascinating history whether as a family hunting retreat in the 1920s or its time as a boy's school post war. Think family cocktail parties and Sunday picnics or dozens of schoolboys ready to ride across country or swim in the Barle.
Stay with us and get your imagination going.