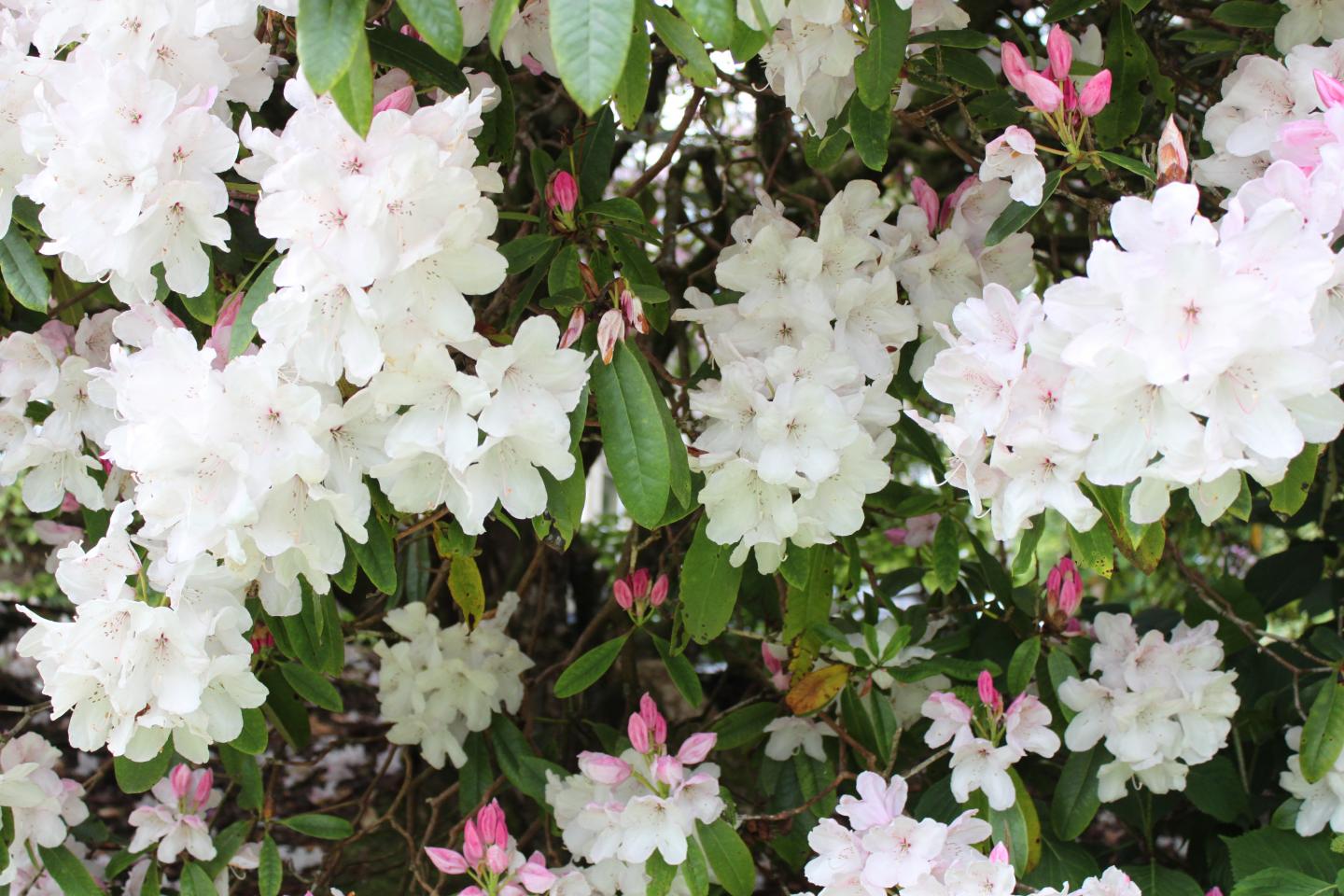 What an extraordinary time it has been! For the first time we haven't been sharing the spring beauty of Knapp House with guests. The primroses, wild garlic and wisteria have come and gone, the spectacular rhododendrons are closely behind them and the vegetable garden is continuing the climb towards a season of bounty. To top it all the weather has been so special, summer come early. What a shame then that all of this has been enjoyed by only Mike and I, no guests, no family and no friends but each day we count our blessings that we have been able to be "locked-down" in such wonderful surroundings. The time has also been well spent with the 4 page list of jobs finally reducing and a moment to pause and think about getting our lodges ready for our guests when they can finally travel.
We always get great feedback on how clean our accommodation is but we are still reviewing what else we will do to keep everyone safe, what extras guests might need such as disinfectant (though not to drink I hope. Mike has been investigating fogging machines although that might be overkill. We've also been exploring some new walks and will be producing "walk sheets" so even if early guests can't use the pubs and cafes they can get out and enjoy the beauty of Exmoor.
I am still making our sourdough bread, along with half the nation, if Instagram is to be believed but I haven't baked a scone in many months and we've eaten our way through and enjoyed all the local sausages and bacon usually stored ready for our fabulous breakfast boxes.
So yet again the sun is shining, there has been a little rain overnight and the vegetable garden is calling. Until we meet again, stay safe.