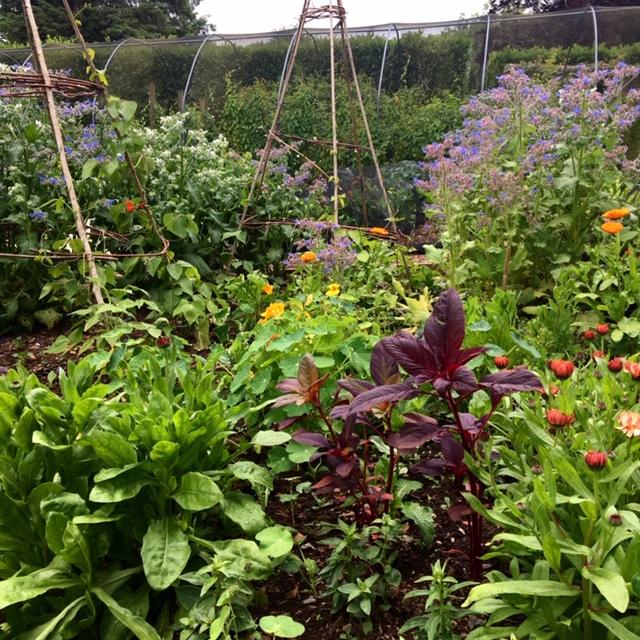 Living in "lockdown" has given us all a chance to think more deeply about the footsteps we leave behind us and how we might embrace a more sustainable way of life - a leave no trace way of living. We've had to make-do-and-mend, we've embraced cooking and baking and Instagram is alive with pictures of every type of homegrown vegetable. We all have hidden talents that in a frantic, full on world we struggle to find time to explore.
We've always run a handful of bespoke courses at Knapp House for artists and writers and we know everyone loves the experience of taking a few days out to just relax and learn. So next year we are going to create a programme of courses with some of our favourite experts which will focus on some of the skills we think help us all to live in a more self-sufficient way. There will be both residential and day courses and we are hoping to run them at the weekend and mid-week to make them as flexible as possible.
We are already looking at ways to use our lovely walled kitchen garden as the base for some of the courses and we've got some great fermenting, foraging, sewing, dyeing and natural skincare ideas taking shape.
So if you want to know more then follow us on Instagram or checkout our Blog. And of course if you think there is a particular course you'd enjoy just let us know. Knapp House is of course an Art and Crafts house so we think William Morris, who believed everything in our homes should be beautiful or useful, would certainly have approved.