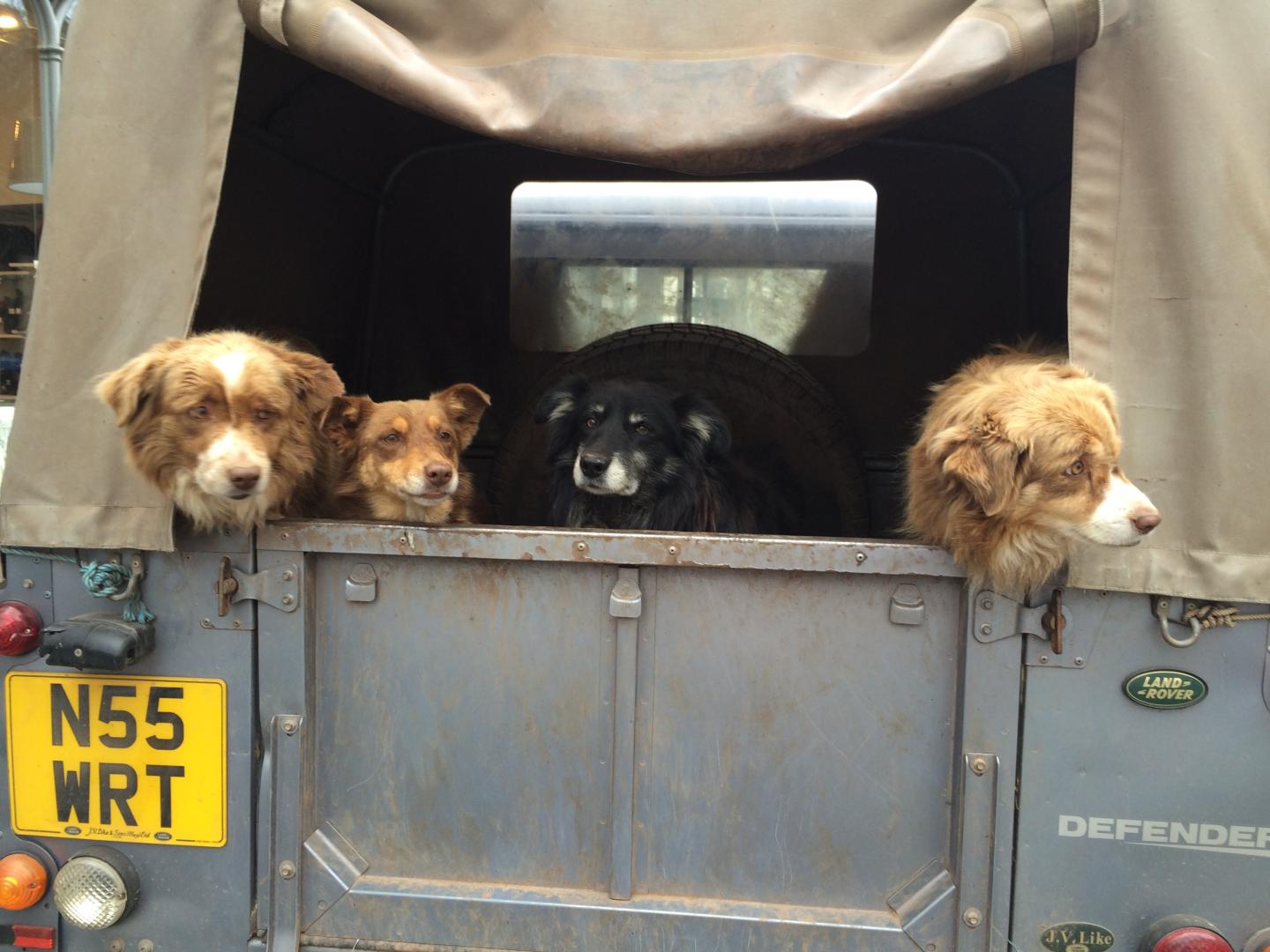 I've never lived anywhere before that was so perfectly crafted for dogs, which is surprising for a place that is also so full of sheep! Love your dog then on Exmoor you will be surrounded by people cast in the same mould, whether their dogs are working or lazing, big or small, hairy or not.
This is one of the places that you can go to the pub and take your dog to lie under the table while you have lunch and no one will bat an eyelid. In fact we went in the other day and a small spaniel was perched on the bar stool whilst its owner ordered a pint and no one thought it strange. You can have dinner in many local hostelries and the dog can go too.
In ITV's Doc Martin the one thing the "doctor" doesn't like is the local faithful hound that turns up regularly on his doorstep, but this clearly isn't true in real life as recently there was Martin Clunes in the Bridge Inn in Dulverton for Sunday lunch accompanied by several dogs that he clearly rather liked!
Some of the things that make Exmoor so wonderful for dogs are the long, stretching walks with plenty of scents to follow, rivers to wallow in and every opportunity to get really wet and dirty. If muddy tracks aren't the thing then even the dog will run out of energy before you run out of sandy beach at Saunton, Croyde or Woolacombe.
Dogs are a huge part of local life too. All farmers have a working dog and if you've ever tried to bring in hundreds of sheep for shearing then you will know that it is the dog that makes it possible. To see these dogs work is to marvel at what they are able to do and how important and sensitive the training needs to be. It is a short hop from sheep collector to sheep worrier!
Love it or hate it but dogs are an integral part of the hunting and shooting life of Exmoor and to see the dogs working the kale on a beat and then picking up and putting down birds to order is to be in awe of their discipline. Of course not all dogs know when to stop or indeed start! There are the dogs that find the scent and just go, the ones that think this chasing lark is for other dogs, or the ones that are still a work in progress and get banned from the local shoot for taking birds belonging to another gun.
So we encourage our guests to bring their dogs and make the most of the Exmoor way of life because although they can't tell us dogs probably like holidays too..